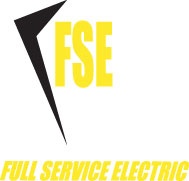 Welcome to
Call Us Today for a Free Estimate
For Immediate Response, Please Reach Out To: Joel (416) 990-1617
Keeping Your Electrical Wiring, and Systems
in Great Condition
Who We Are
What We Do
What We Aim For
Why Choose Us
Who We Are
Failure to immediately fix the electrical issues in your home or office can result in a fire. To prevent damages caused by faulty wiring, turn to us. Our team offers a wide range of electrical solutions to residential, commercial, and industrial clients.
In 2002, Jeff and Joel founded Full Service Electric, INC. These two started as small, self-employed contractors, but because of their excellent work, they received many job offers. The projects made them so busy that they decided to collaborate with one another. Soon, they hired more employees and upgraded their partnership—establishing a company together.
Jeff and Joel have worked together since the early '90s. Through the years, they have learned the best practices in the industry. They have also understood the importance of timeliness when it comes to fixing electrical problems. That is why they strive to meet your expectations and get the work done properly and promptly no matter how difficult the project may be.
What We Do
We are full-service contractors committed to solving all of your electrical needs. Whether you need to check the power system of your business establishment, or you have to replace some wiring in your home, our team can help you. Our services are available in Ontario—especially in the Greater Toronto Area and Brampton.
We have a number of licensed electricians on staff, and our friendly technicians have more than four decades of combined experience. Regardless of the project's complexity, we are confident that we can supply enough manpower, meet the deadline, and deliver an outstanding service.
Our team prioritizes our clients. We are always ready to work with them and to make suggestions that will make the project more efficient, cost-effective, and value costing.
What We Aim For
We want to deliver personalized services and top-notch results. To achieve this, our team takes the time to listen to your problems. We would analyze the details of the project before we recommend the most suitable electrical solutions.
Once you have decided on an option, we would put our expertise to work. Our talented team will use their skills and knowledge to ensure that your electrical systems will be working efficiently.
After we have done our job, you can be confident that you won't need to call us back quickly. This is because we always perform our task properly—delivering an exceptional service on time, every time.
Why Choose Us
We are not afraid to take on larger projects. Our team has highly skilled electricians who are passionate about our job. We also have commercial specialists who usually work on medium-sized projects—fixing electrical problems in hotels, long-term care facilities, educational establishments, and low-rise residential buildings.
In addition, Jeff and Joel have been in the field for more than 40 years, and they have gained a lot of experience in different areas of electrical industry. They also keep themselves updated with the latest technology. Through the skills of our team and the expertise of our leaders, we assure you that we can solve your electrical issues and work on your project without delay.
In fact, during the summer of 2017, our team took on a growing project. Even if we received additional work, we were still able to finish the job in a timely manner.
Jeff and Joel not only manage the company but also work on projects personally. When you rely on us, you can expect our owners to be on-site no matter the location. They practice a hands-on approach because they want to quickly address any questions and issues that may arise during the execution of the project.
We have an ECRA/ESA license (#7002274), and we have access to the resources of International Brotherhood of Electrical Workers (IBEW). Whenever we work on a project, we make sure that the systems will pass the industry standards.
Call Us Today for a Free Estimate
Entrust your electrical needs only to our team of experts. Contact us today to request an estimate. We look forward to hearing from you!
Our Standard
We never sacrifice the quality of our service.
Our Mission
We aim to get the job done right, the first time.
Our Experience
We have more than 40 years of experience.
Our Electricians
We are licensed and very knowledgeable.